AUTOKAR POLSKA
19:00 – 23:00
Ul. Dworcowa – DA, 'Kiev', Ul. S.Petlyry 32
65.05 $
27 h

LUX-REISEN BIS
19:00 – 23:00
Ul. Dworcowa – DA, 'Kiev', Ul. S.Petlyry 32
65.05 $
27 h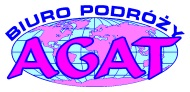 AGAT
12:00 – 14:35
Ul. Dworcowa – DA, 'Kiev', Ul. S.Petlyry 32
65.05 $
25 h 35 min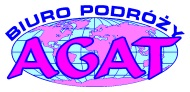 AGAT
12:00 – 15:00
Ul. Dworcowa – Ul. Dworcowa
65.05 $
26 h
FlixBus
10:40 – 13:20
Prague East (Černý Most) – Demiivska Sq. 8-21 (Gunsel Stop)
57.85 $
25 h 40 min
1 change
FlixBus
07:30 – 15:30
Prague Anděl – Kiev (Avtostanciya)
88.90 $
31 h
1 change
FlixBus
13:40 – 15:30
Prague ÚAN Florenc – Kiev (Avtostanciya)
85.57 $
24 h 50 min
1 change
---
When travelling for long distances, bus rides can be very long and boring. If your budget is limited, you can find faster options by booking flights with low-cost airlines.
How many connections are there to go Kyiv from Prague by bus per day?
If you want to travel from Prague to Kyiv by bus, there are 7 available connections per day. The main part of these connections, that is to say 4 routes, include one or many changes and the rest, that is to say 3 routes are direct lines. So choosing an offer with an indirect line is sometimes the best way to travel efficiently especially if there are too few connections and if you look for a ticket at the last minute even though the trip is longer. Nevertheless, please take a ticket for a direct line if you do not want any change.
When do the first and last buses from Prague to Kyiv leave?
The first bus to Kyiv leaves at 03:08, while the last one is scheduled at 19:08. The journey takes on average 27 hours and 4 minutes, but the fastest connections take only 24 hours and 50 minutes.
Which bus companies are in service in the route Prague - Kyiv?
Virail counts among its partners also AUTOKAR POLSKA, LUX-REISEN BIS, AGAT and FlixBus, with buses from Prague to Kyiv.
Flixbus is undoubtedly one of the youngest and most famous bus companies in whole Europe. With more than 40 millions passengers only in 2017, Flixbus offers national and international bus connections, also with night buses.